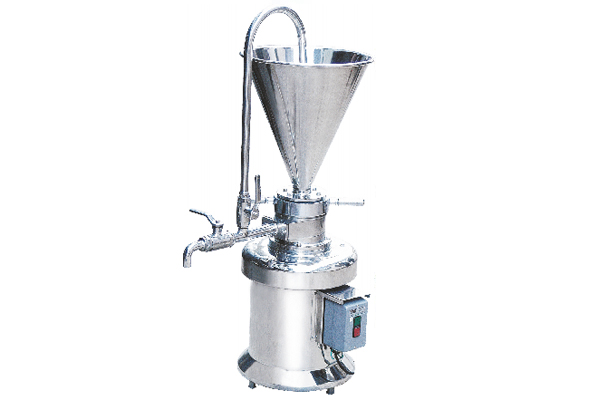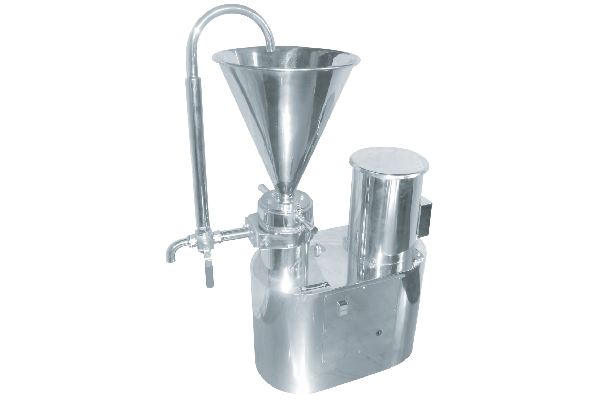 Colloid Mill
Colloid Mill is an ideal and perfect homogenizer-cum-emulsifier. It finds its application in various processes like grinding, homogenizing, emulsifying, dispersing, mixin, extracting etc., catering to the needs of several industries, such as
Pharmaceutical Industry.
Food, Dairy, Sweetmeats and confectionery Industry.
Chemical Industry. Paint Industry. Textile Industry.
Cosmetic and Detergent Industry
Rubber Industry
Sausage Production and meat packing Industry
Starch Industry. Paper Industry



Outstanding and rigid design criteria combined with excellent quality of workmanship of colloid mill automatically ensures superior end product. It is suitable for small, medium, as well as large batches of production.
Special Features
Simple contruction permits the ease of cleaning. Normally, flushing of water or suitable solvent cleans the mill. If required. The operating parts can be easily dismantled for through cleaning or sterilization.
Feed Hopper, recirculating pipe and mouth hopper are supplied as standerd with Colloid Mill.
Colloid Mill is available in water Jacketed model also. This version is recommended for processing materials, which generate lot of heat during milling operation and are sensitive to heat.
All contact parts of the mill are made pf stainless steel.
Model with flameproof electrical fitting is available on request.