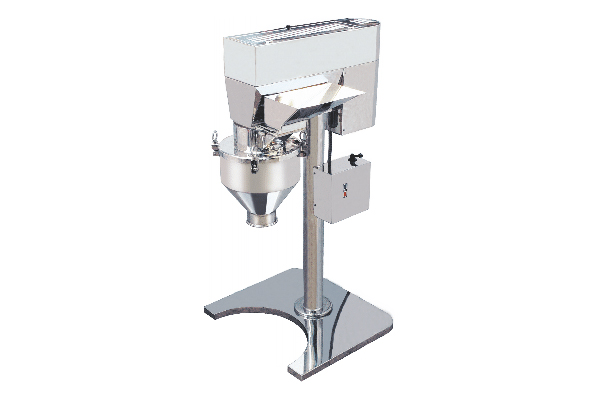 Muti Mill
Multimill is a self-contained portable unit useful for high-speed Granulating, Pulverizing, Mixing, Shredding, Chopping etc., a wide range of wet & dry materials without special attachments. As compared to the four common principles of size reduction, this machine utilizes the principle of variable force swing hammer blades having both knife and impact edges rotating with a carefully selected screen to control reduction. Flow path of material in vertical rotor machine is streamlined. During comminuting, material entering the chamber travels to the periphery and passes through the screen tangentially and radially avoiding choking and rise in temperature
SPECIAL FEATURES
All contact parts Ss304/ 316 / 316L AISI quality
Machine rated for continous operation.
High output with process uniformity.
Direction of blade rotation by reversing switch.
Various combinations of screens/ speeds/ number of blades / direction of rotation blade, can be selected.
High screen opening area for higher throught.
All contact parts can easily be dismantled and cleaned for change of product. Wide range of 55 perforated and wire knitted screen available.
Dust free operation.
Additional perforated screen at the bottom of pulverizing chamber of eliminate higher percentage of fitness and control granule size more effectively and obtain higher outputs.
Machine portable on castor wheels.
TECHNICAL DATA
| | |
| --- | --- |
| Motor | 3 HP 1440 rpm / 415V/3PH/50 CS AC (FLP Optional) |
| Starter | Reversible DOL |
| Rotor Speed | 750 - 1500 - 2100 - 3000 RPM (Approx.) |
| Blades | 12 HALFSWING KNIFE and IMPACT EDGES (FULL SIWING optional) with 2 scrapper Blades. |
| Screen Sizes | 0.5 to 25 mm S.S. Perforated 4 to 100 wire knitted mesh with backup frame |
| Product Charging Ht. | 1525 mm (approx) from ground |
| Nett. Wt. | 250 Kgs. (approx.) |
| Gross Wt. | 400 Kgs. (approx.) |
| Overall Dimensions | 900mm x 800mm x 1700mm |